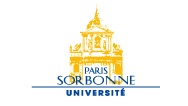 The Leipzig Open Fragmentary Texts Series (LOFTS) will be presented at the Séminaire de Méthodologie de l'École Doctorale – Paris IV Sorbonne on March 4, 2014.
French announcement of the seminar:
La prochaine séance du Séminaire de Methodologie aura lieu mardi 4 mars 2014, à l'amphithéâtre Quinet à la Sorbonne (entrée par 46, rue Saint-Jacques). La séance débutera exceptionnellement à 17H et portera sur les problèmes méthodologiques liés à l'édition des textes fragmentaires. Deux interventions seront présentées:
– Alessandro GARCEA (professeur Université Paris IV-Sorbonne), proposera une "Introduction à la méthodologie de l'édition des textes fragmentaires". Plus précisément, il réfléchira à la manière d'éditer les fragments à partir des sources qui les conservent et abordera notamment les problèmes liés au contexte, à la typologie des citations, à la délimitation des extraits.
– Monica BERTI, (Alexander von Humboldt Chair of Digital Humanities, Leipzig) nous présentera "The Leipzig Open Fragmentary Texts Series". Elle montrera les plus récentes méthodes de reconstitution d'ouvrages perdus et insistera sur l'importance de ce type de recherche pour le progrès des études classiques, avec une attention particulière pour _The Leipzig Open Fragmentary Texts Series_.
La séance est assurée avec le soutien de l'Institut Universitaire de France. Vous pouvez nous contacter à notre adresse électronique: seminaire.methodologie-ed1@listes.paris-sorbonne.fr. En espérant de vous voir nombreux, nous restons à votre entière disposition pour toute précision complémentaire.